Dyslexia Courses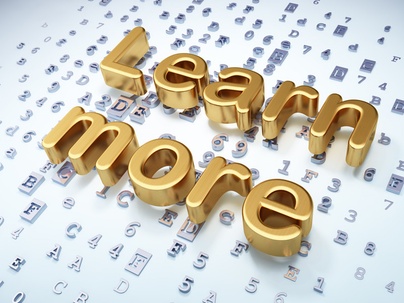 Aimed at practitioners for all age ranges
Courses held throughout the UK
In house training for Schools and Colleges available
The courses are aimed at practitioners teaching all age ranges from children in Key stage 1 through to students in Higher Education . Each course is offered as pre 16 or post 16. Training materials are altered and made bespoke for the attending delegates for each course session.
The courses are held throughout the UK, but most commonly in the Midlands with venues in Birmingham and Solihull.
In house training for schools and colleges is available nationwide.
The cost of the course depends on the location and content- please contact Judy for further details.
Half Day Courses
Introduction To Dyslexia - This course looks exactly what dyslexia is and examines the various definitions of dyslexia. It dispels common myths surrounding dyslexia and details the many different ways that dyslexia can manifest itself in learners of all ages. The course also looks at dyslexia friendly practice.
How To Identify Dyslexia - This course will look at how to identify and screen for dyslexia using screeners, checklists and questionnaires. The course will also cover how to identify co-occurring difficulties that are commonly associated with dyslexia, such as dyspraxia and dysgraphia.
New Course: Games For Dyslexia - This practical workshop will demonstrate a variety of games that are recommended for use with dyslexic learners. Games and activities to support spelling and syllable division will also be covered. Delegates will also have the opportunity to make their own games to take away at the end of the session.

Full Day Courses

Dyslexia: Teaching Strategies and Approaches - This one day course looks at what works for learners with dyslexia in terms of teaching strategies and approaches. Multisensory, structured cumulative programmes will be explored alongside other approaches such as the use of IT and physiological programmes.

Dyscalculia Courses




Aimed at practitioners for all age ranges
Courses held throughout the UK
In house training for Schools and Colleges available

The courses are aimed at practitioners teaching all age ranges from children in Key stage 1 through to students in Higher Education . Each course is offered as pre 16 or post 16. Training materials are altered and made bespoke for the attending delegates for each course session.

The courses are held throughout the UK, but most commonly in the Midlands with venues in Birmingham and Solihull.

In house training for schools and colleges is available nationwide.

The cost of the course depends on the location and content- please contact Judy for further details

Half Day Courses




Introduction to Dyscalculia - This course looks exactly what dyscalculia is and how it differs from Maths learning difficulties generally. It explores the most common indicators of dyscalculia and how to begin to address the needs of learners with dyscalculia through the use of dot patterns and Cuisenaire rods.
Dyscalculia Screening - This course will look at how to identify and screen for dyscalculia using the Butterworth Screener for pre 16's and the Dyscalcuium screener for post 16's

The use and interpretation of questionnaires will be covered together with how to gain the maximum information from observation and enquiry.

How to use Cuisenaire Rods – New Course! -This course explains how to use Cuisenaire rods to support learners with dyscalculia and maths learning difficulties generally. It explains how to introduce the rods to learners and how to use them to help develop a more robust sense of numbers. It will also explore the use of Cuisenaire rods in the bar modelling approach to Maths.

Full Day Courses




Dyscalculia Practical Solutions -This course gives practitioners practical strategies that they can use in the classroom to support dyscalculic learners. A variety of concrete materials will be demonstrated and the delegates will have the opportunity to work with these materials as well as creating games and activities to take from the session straight into the classroom.
Dyscalculia Teaching Strategies and Approaches -This course follows on from the practical solutions course and explores a variety of teaching strategies and approaches. Looking at bar modelling approaches as well as a tried and tested structure for introducing a new mathematical concept.

The course will also look at different learning styles in Mathematics and how this can impact on both teaching and learning

Maths Anxiety - This is a brand new course for 2014 aimed at addressing maths fear and maths anxiety. The course will look at why so many learners suffer from this and how it can be a very real barrier to their learning. Strategies for overcoming maths fear and anxiety will be explored together with examples of activities and games that help learners to feel more positive about maths and maybe even enjoy it!

Feedback

Comments from International Schools on Dyslexia and Dyscalculia CPD days




'Great presentation- excellent speaker'
'One of the best professional development days that I have attended'
'A genuine pleasure- I found Judy to be the best teacher trainer I have encountered in 15 years of teaching'
'Excellent course and training'

Comments from UK schools on Dyslexia, Dyscalculia and Working Memory training




'An excellent day- thank you'
'Judy's training was inspirational'
'A very knowledgeable trainer who presented with clarity'
'Judy answered all of our questions, clearly and with patience'
'I have learnt more about dyscalculia in the last hour than I have in the last 12 years'